Services
What can I do for you?
In short, I offer backend and frontend web development services. My favourite system is Contao Open Source CMS and I base most of the websites on it. Each day I handle miscellaneous projects, ranging from small extensions to complex web apps. I serve clients from all over the Europe and the USA. I customarily work as a subcontractor and I have been collaborating with a number of companies for several years now. Because of that I do not have an official portfolio, yet you can contact me and together we can check some projects I have worked on in the past.
7 years in business
Fast delivery times
Solid & reliabe solutions
Trusted by customers worldwide
Technologies I
PHP
MySQL
JS/ES6
jQuery
Sass/SCSS
HTML5
CSS3
Git
Contao extension development
Whether you need a small thing like a custom content element or a bigger one like a full-featured product catalog – I can help you getting it done in a reasonable amount of time. Describe your project in details and what goals you would like to achieve with it, so we can find the best and most reasonable solution for you.
Web applications development
From a cabrio drivers community portal, to an average agents database, to a press publisher article database. What app do you have in mind? I can cover the whole lifetime of the app if you would like to – starting from the concept, through the development phase and finishing in maintaining it on a regular basis.
Design implementation
Together with my colleague we offer PSD to Contao or static HTML design implementations using top-notch technologies and following best web practices. Each project is treated individually with a great care and attention to the details. Drop us a line for the most recently realised projects showcase.
Contao Support & Maintenance
Looking for ad-hoc Contao support? Have some Contao maintenace work to do such as system update? Don't worry any longer, let me take it off your shoulders! I can solve your occasional problems based on a fixed hourly rate but also keep an eye on your existing ongoing projects.
My Clients
The great guys I have worked with
Kamil's a very talented developer with a quick perception and thirst for knowledge. We've been working with him for years and not only does he play an indispensable role in our daily business but he's also become a very good friend with whom I love to discuss software architecture decisions and basically anything else in life.
We've worked with a lot of developers and there's often a lot of drama – totally different with codefog: He handles complex requirements quickly and precisely and is always ready to go when needed! Never disappoints, always over-delivers – thanks for that!
Codefog gets it and not many do. Great to work with on all levels and is always very responsive. The attention to detail makes every project a success.
We are very pleased with the cooperation and the results achieved. The communication and the creativity in the implementation of the projects is unprecedented.
Quick and efficient, without doubt one of our best developping partner.
If you like long discussions, messy code and delayed projects, Codefog is definitely not the right choice for you!
My company has been working with Codefog on several projects and we couldn't be happier with the way the websites turned out. They always understood and produced the product the way we envisioned it. It's been a great experience working with them and we are looking forward to oncoming projects in the future.
Fantastic support! Whether creating new web applications or looking after our existing ones, Codefog has been an essential part in our web development workflow. Long may it continue.
We are absolutely happy with the services of codefog. Kamil designed several private and business websites for us. With contao we are able to implement changes by our own, if questions arise, Codefog provides us a great and fast support. We can really recommend Codefog.
I have been working with Kamil on several projects and it has always been a pleasure working with him. I have used him as an expert developer of custom Contao solutions. His code is solid and well structured. He sticks to deadlines and is good at adapting to changes over the course of a project.
Kamil, you simply know how to do things right. So fast with an excellent quality. Thank you for helping me out in so many projects, hope we'll have loads more together.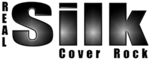 Let's Get In Touch
Are you already convinced?
I will work with you to fully understand your projects and goals you want to achieve. Let's get the ball rolling and take your project to the next level!